Sunlion ReCHARGEABLE 6 CHAMBERS RECOVERY BOOTS IPCS6
The powerful weapon against tired legs and recovery from workout is available from Sunlion Technology- the portable rechargeable air pressure therapy device. It provides professional compression massage therapy indoors and outdoors, improves blood circulation, promotes lymphatic drainage to help improve lymphedema, helps remove lactic acid post workout, and improves muscles flexibility thus speeding up recovery and enhancing performance.
If you would like a rechargeable unit used outdoors, but still want it in 6 chambers instead of 4 chambers to provide more comfortable massage feeling, then the machine is recommended.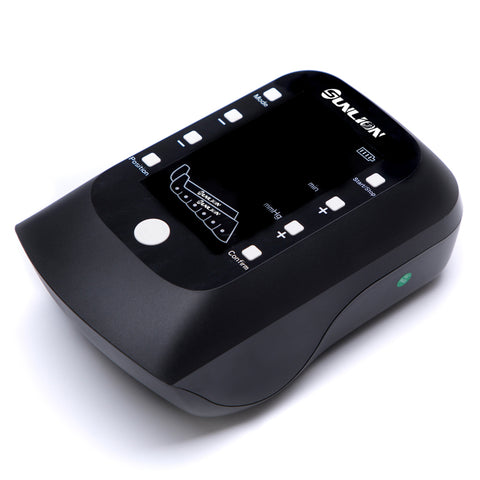 Specification
Channels: 6 chambers
Massage Modes: 4 types- 1, 2, 3, 4
Machine Size: 22.4*15*8.5cm
Power Consumption: 35W
Machine Weight:1.404KG
Treating Time: 5-90mins
Pressure range:30 ~240mmHg (16 levels)
Built-in lithium battery: 2500mAH/ 27.75Wh
Intensive/ Skip care: The 6 chambers can be switched on/ off independently, so it is possible to optimize the treatment for specific muscles or areas, as well as select areas, for example, are surgical wounds or other injuries that can not withstand treatment.
The machine with compact size, easy to hold at hand, to setup treating time, mode, pressure level and massage areas conveniently.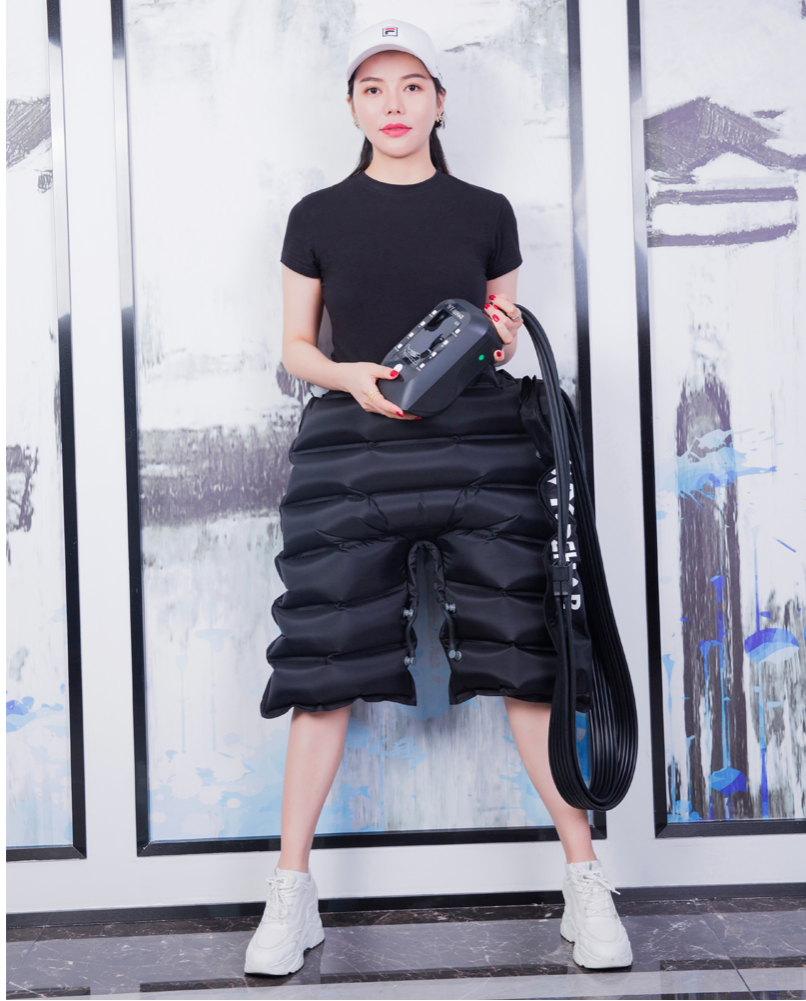 There are different recovery accessories for you to choose: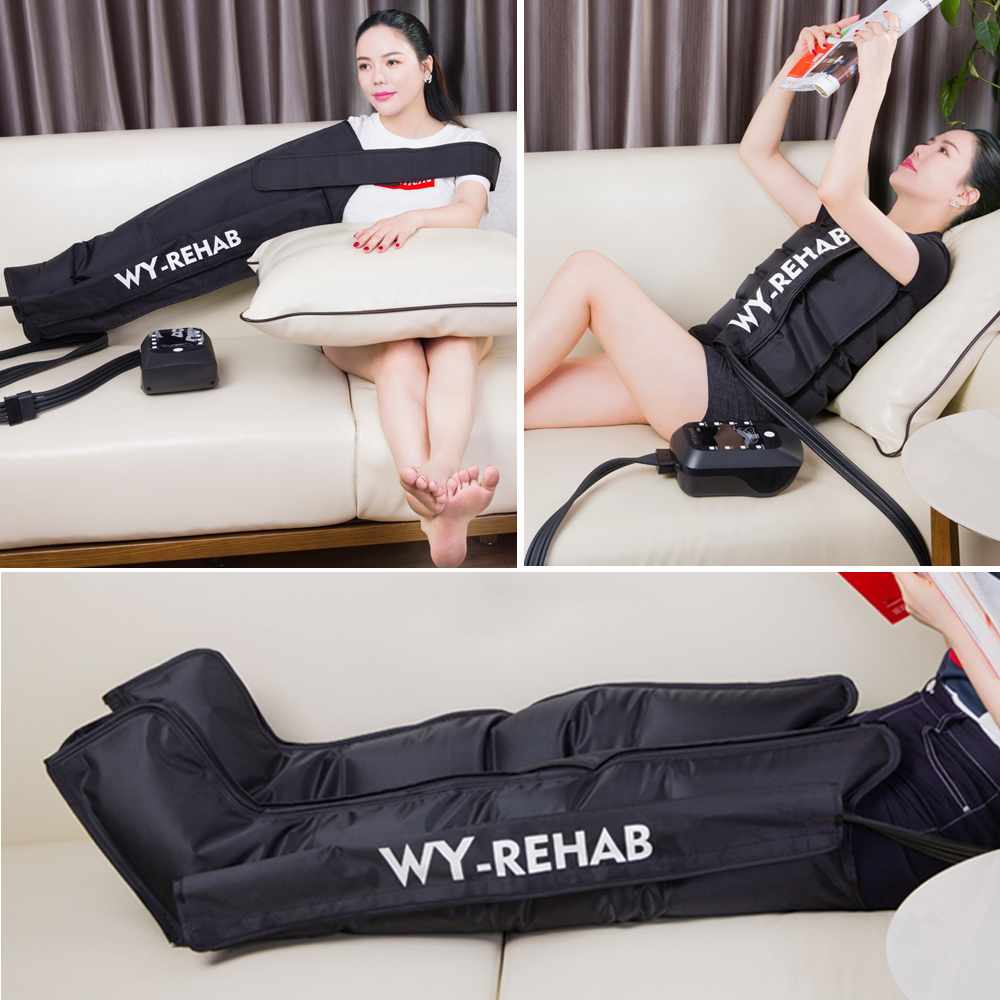 There are machine with trousers which can treat full legs and hips together. Just cost differently.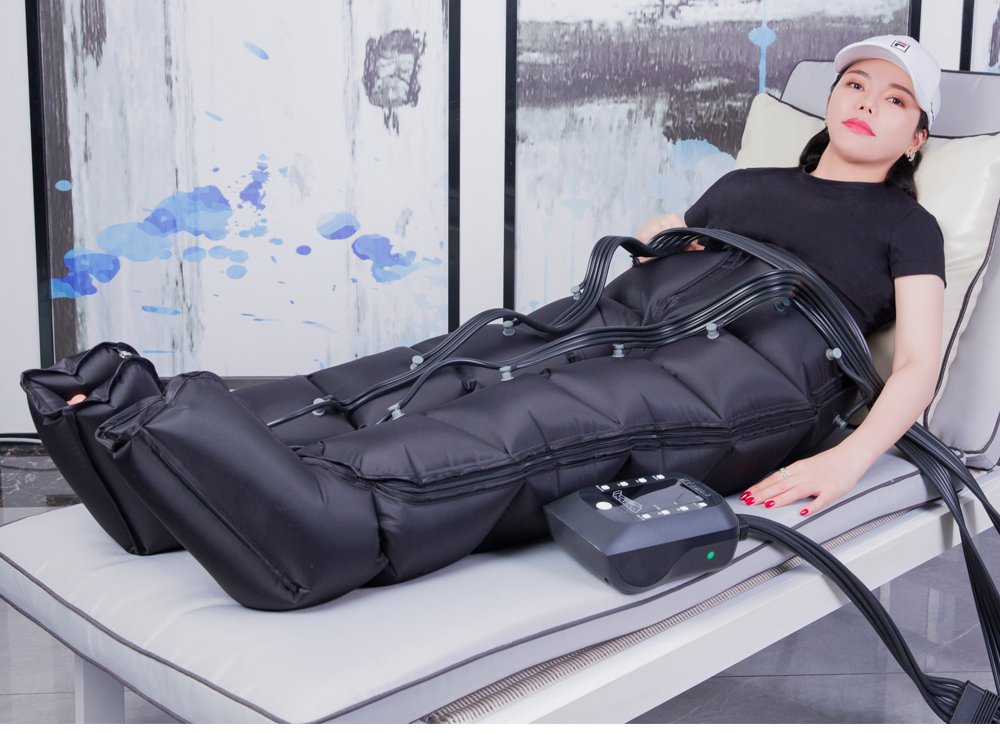 Available to massage arm and legs and waist together