Sunlion FDA Approved RECOVERY BOOTS SET
The secret weapon against tired legs and recvery from workout  is available from Sunliion Technology- the 6 chamber air pressure therapy device help you from workout and anti-tried of legs,. The set includes a plug-in device with remote controller and a pair boots in your size. Give your recovery at any time and anywhere.
Helps Relieve Knee Problems, Legs and Feet Swelling, Water Retention, Cramps and Soreness.
Improves Blood Circulation and Promotes Proper Function of the Lymphatic System.
Removal of waste products including lactic acid.
Improved range of movement and flexibility.
Perfect After a Workout or Training for Athletes Sports Recovery; Decreased recovery time.
Releases Nerve Compression and Tension. Helps Reduce Venous Insufficiency and Varicose Veins.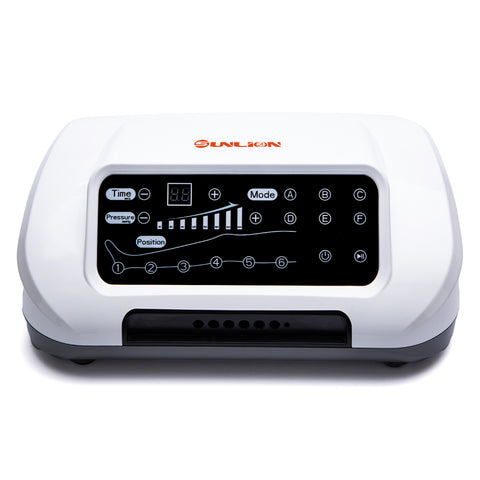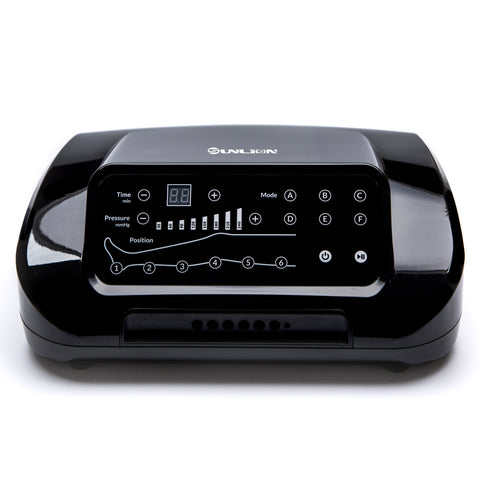 Power: 65W
Control Way: Touch Keypad
Display: LED indicator
Size: 300*237*126mm
Input Voltage: 220V 50Hz/110V 60HZ
Power Consumption: 65W
Treating Time: 1~90 minutes
Pressure range:30 ~240mmHg (tolerance ±20mmHg)
Channels: 6 chambers  ( to fit 6 air bags)
Massage Modes: 6 types- A.B.C.D.E.F
The device with remote controller, you can use controller set the pressure level  /treatment time/ recovery program